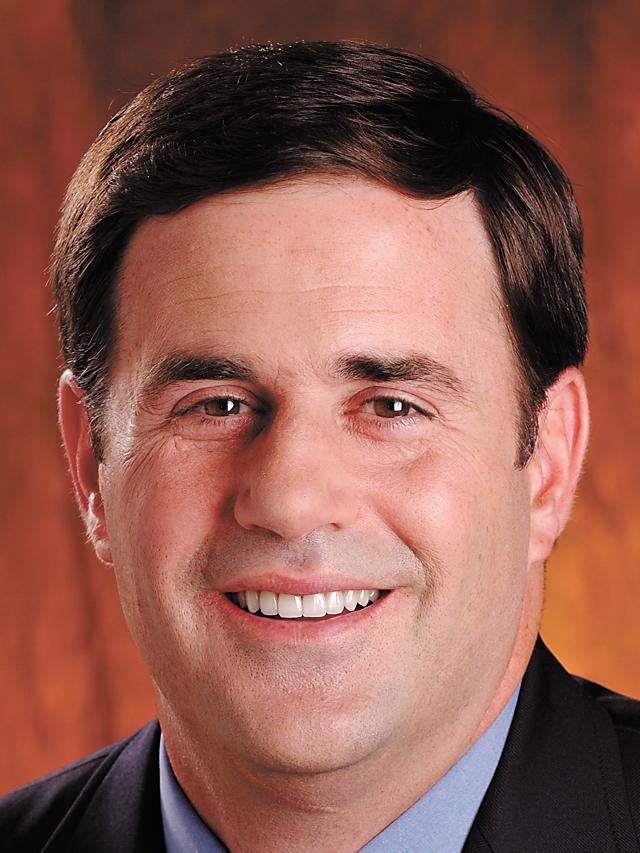 Arizona Gov. Doug Ducey was expected to sign a series of bills on Monday approving a $9.8 billion budget for the state for 2018.
The budget included several measures designed for education, including the first of a two-year, 2 percent raise for teachers as well as package that would allow universities to bond for more buildings, according to the Arizona Republic.
The budget represents a 1.9 percent increase from the 2017 spending plan. It includes plans for increased spending for rural highways as well as the continued phasing in of corporate income tax cuts.
Patrick O'Grady is managing editor of the Phoenix Business Journal.