Sidnee Peck leaves brain training startup for Scottsdale solar panel manufacturer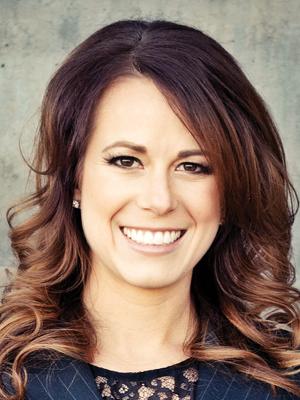 After a whirlwind year, Sidnee Peck has stepped down as CEO of Smart Brain Aging Inc. to turn her attention to a Scottsdale-based company that makes solar panels that produce clean drinking water.
Peck was the CEO for Smart Brain Aging in 2016 but left the startup in December because of professional differences, she said.
Smart Brain Aging is a Scottsdale-based provider of brain training therapies for the prevention and treatment of mild cognitive impairment and early-stage dementia.
Dr. John DenBoer, the founder of Smart Brain Aging, is the interim CEO. The company is actively looking for a new CEO.
"We wish Sidnee well and appreciate her efforts with the company," DenBoer said.
Smart Brain Aging is competing Friday against 15 other startups in the Venture Madness business competition in Scottsdale.
Smart Brain Aging was also a winner in the spring round of the Arizona Innovation Challenge in June, and was one of eight companies chosen to compete for a $100,000 investment from AOL co-founder Steve Case in October.
Peck began leading U.S. consumer sales for Zero Mass Water Inc. in January. The Arizona State University spin-off sells solar panels that make water from vapor in the air.
Zero Mass Water launched its online sales in February in the Phoenix area for its solar panels.
"At its core, (Zero Mass Water CEO and founder) Cody Friesen drew me to the company," said Peck, a Phoenix resident. "Smart Brain Aging provided me with the opportunity to learn a lot of new things, but I'm excited to learn from Cody and his company. It's been interesting to work with him and help him with his business."
Peck also teaches lean launch and venture capital classes at ASU. She was the former director of ASU's Center for Entrepreneurship at W.P. Carey School of Business but left that job in October 2015 for Smart Brain Aging.
"Students need to see the reality of startup life," Peck said. "My experience will help students with these classes. Entrepreneurship is messy. I want people to know not to give up when it gets messy."
As a well-known startup advocate in the community, Peck still does special projects for ASU's Dean Amy Hillman with the business school, she added.
Zero Mass Water, which has been delivering its solar panels and clean water for the past year and a half in three continents, provides an "incredible opportunity" for Peck, she said.
"I want to stay here to get the U.S. market to where I feel accomplished and get the skill sets I need," Peck said. "We're excited to move into the consumer market."
Peck said when she's ready, she plans to start her own company again.
Peck's first startup was Alaris in 2009, which offers signature verification technology that is now used for sign-ups at YMCA and other health clubs.
"That's what turned me on to entrepreneurship, and then I started working at ASU," she said. "Spending a year in a startup offers more experience than what you can learn in school."
Peck is also a lean innovation consultant for startups and corporations.